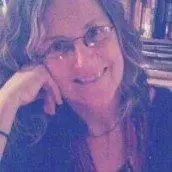 Dr. Suzanne Boucher, Ed.D. LMHC is a licensed Mental Health Counselor and has a Cognitive Behavioral Therapy practice specializing in individual, parenting and couples focusing on PTSD, Substance Abuse and Addiction screening, treatment and referrals, LGBTQ issues, anxiety, depression, OCD and trauma. Specialization in counseling and supervising other counselors and therapists. Suzanne maintains a private practice in Cambridge and Somerville MA.
With over 14 years experience as a Mental Health Counselor, and as a graduate of Argosy University in Counselor Supervision and Education and the University of Massachusetts, Boston in Mental Health Counseling, with a specialization in Holistic Cognitive Behavioral Therapy, she is currently serving as private practitioner working with a broad spectrum of clients. Among her areas of expertise are PTSD, Substance Abuse and Addiction screening, treatment and referrals, LGBTQ issues, homelessness and teen pregnancy and parenting, anxiety, depression, anger management, OCD and trauma and pre and post licensure counseling or supervision for Counselors.
In addition to being a prominent relationship therapist, Suzanne has presented at National conferences and to general audiences speaking on the topics of Art Based Therapy and Violence, Participatory Action Research model, CBT Psychoeducational programming for HIV and substance abuse prevention and anger management.
Suzanne is an interactive, solution-focused therapist. Her therapeutic approach is to provide support and practical feedback to help clients effectively address personal life challenges. She integrates complementary methodologies and techniques to offer a highly personalized approach tailored to each client. With compassion and understanding, she works with each individual to help them build on their strengths and attain the personal growth they are committed to accomplishing.
Education:
Ed.D. Argosy University, Sarasota, FL
M.Ed. University of Massachusetts, Boston
B.A. University of Massachusetts, Boston

License, Certifications
Licensed Mental Health Counselor
Certified Peer Mediator
Certified Hypnotherapy for PTSD and Trauma
Certified Cranial Electrical Stimulation
Additional Training
Anger Management
Art Based Therapy
Dialectical Behavioral Therapy
Parenting
Professional Activities and Memberships


Society for Arts in Health Care


International Online Therapy Association